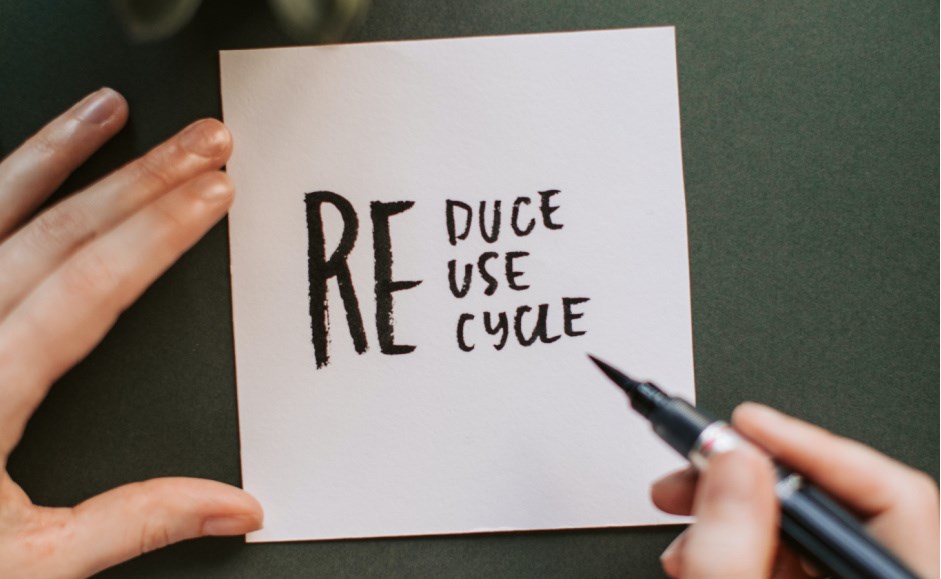 We believe in the importance of environmental responsibility to protect the well-being of our communities and our planet—just like you. When you're finished with our products, we encourage you to consider recycling those paper planners, calendars and notebooks.
To recycle a wirebound planner, calendar or notebook, first you'll need to disassemble it (which means pulling out the coils). At this point, you can recycle each of the individual parts as follows:
Paper

: Put it with other white paper or mixed paper (like magazines
and catalogs).

Wire

: Put the wire (from the binding) with other metals like cans.

Cover

: To be durable and flexible, the cover has polymers and fiber
that aren't currently recyclable. Throw away the cover with other trash.
Sustainable from the start
You can feel good knowing that we create sustainable and responsibly produced products because it's simply the right thing to do. From recycling paper scraps to using soy-based ink in our packaging – we're doing our part to make a difference. 
All of our planning and notetaking items proudly assembled in the USA are certified by the Sustainable Forestry Initiative®, so you can feel confident your purchase is making a difference to our forests.
Want to go the extra mile toward eco-friendly planning? Check out our selection of planners, desk pads and wall calendars made with 100% post-consumer waste recycled paper and 50% post-consumer waste recycled covers.
Keeping for posterity
Saving your planner for future reference? That's great, too! You can be confident your AT-A-GLANCE planner or notebook will last. We use high-quality, acid-free paper, as well as a durable cover and binding materials, so your planner will not deteriorate over time (under normal conditions).