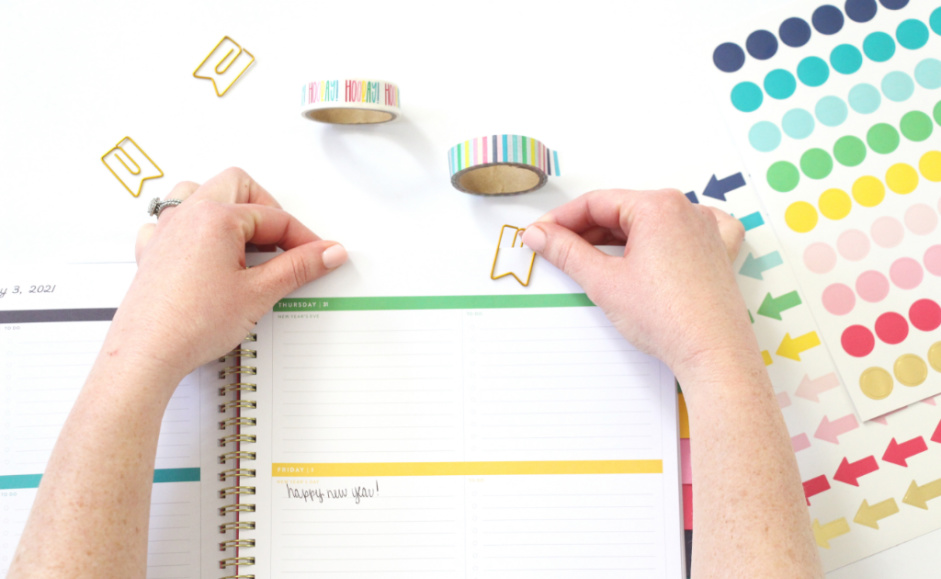 Hi friends! Elise here from Polka Dotted Blue Jay. Pen and paper have always been my style; I love making lists and really love filling in my AT-A-GLANCE planner. This past year was completely unplanned, but I found myself relying on my AT-A-GLANCE planner even more. Today I am sharing how I use my Emily Ley Simplified planner from AT-A-GLANCE.
Keep track of everyday life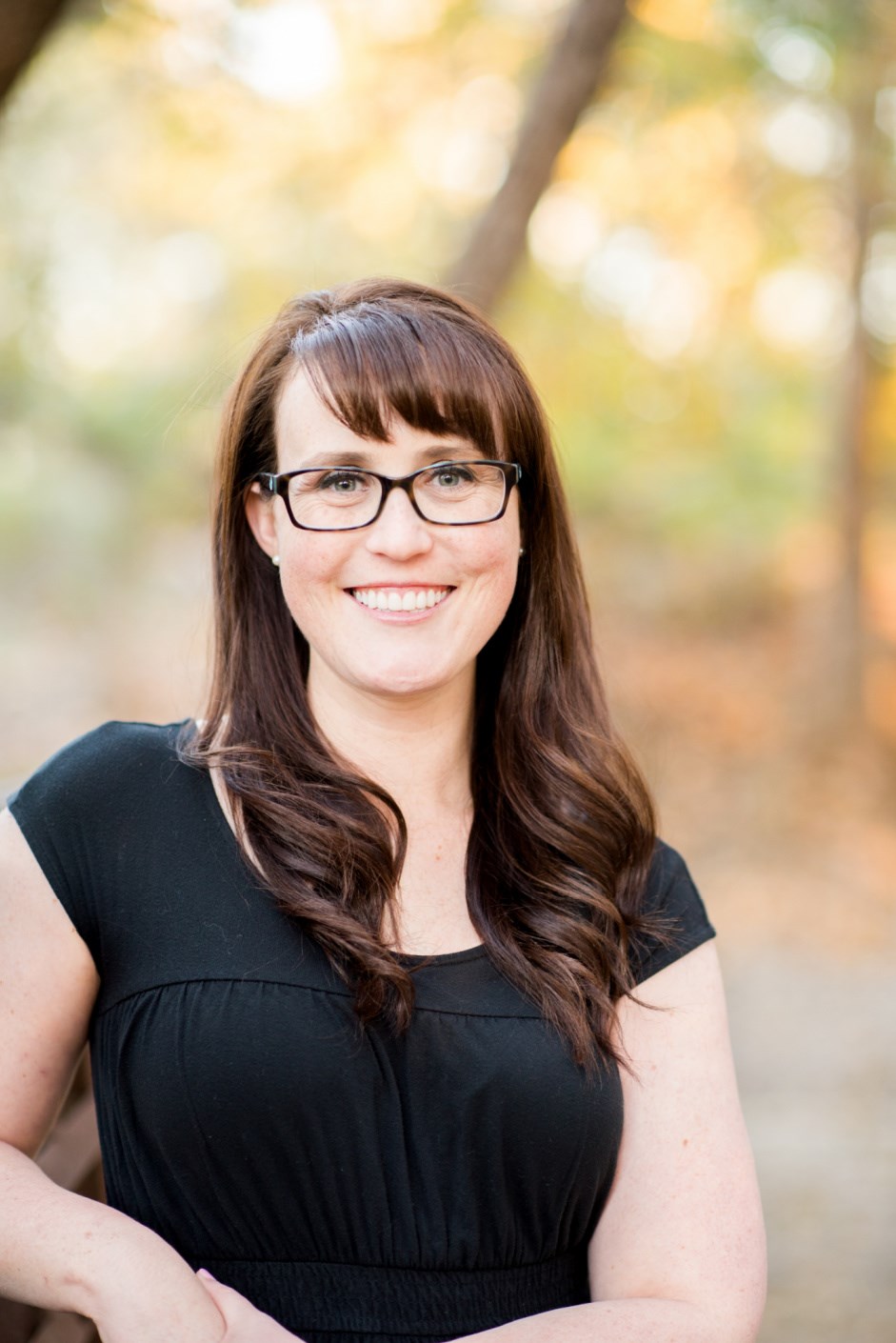 I normally wear a lot of different hats: mother, wife, accounting clerk, and craft blogger. This past year was especially challenging because I needed to wear all those hats, during a pandemic, while staying at home for weeks at a time. 
Using my AT-A-GLANCE Simplified planner helped me manage all those different areas of my life and kept me focused when the days started to blend together.
Yes, I even write down reminders to take our trash cans to the curb in our suburban neighborhood, do laundry, print activities to do with my son, and other household chores. I get great satisfaction being able to cross off things on my to-do list while also making sure I am taking care of my home and family.
Being able to brain dump all the things I need to do into my planner makes sure I get everything done I need to do and relieves me of some anxiety of trying to remember all the things. I also jot big goals or things that aren't time sensitive in the extra pages of the Simplified planner. There are a couple pages to choose from or write down your "extras" on a removable note and move it forward each month.
Focus on the positive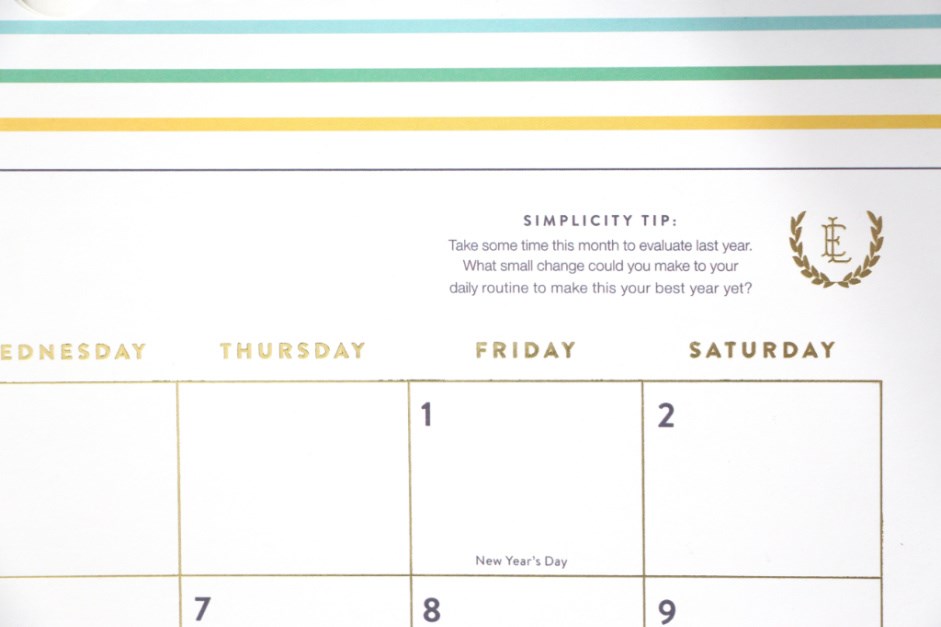 I added sending snail mail this year to my things to do and make sure I send letters to family and friends at least once a month. It has been something I have enjoyed doing and it also makes people happy to be on the receiving end. I have a recurring entry in my planner to send mail on the first Monday of the month.
It helps that my AT-A-GLANCE planner is the Simplified planner by Emily Ley and it is full of cheerful colors and comes in the most beautiful covers. I chose "Happy Stripe" for 2020 and my new planner for 2021 will be the "Fuchsia Dot" cover. Is it any surprise that I like the polka dots? 
My planner may not be filled out with my traditional weekend activities but there are still plenty of important and happy things to remember in 2021. Sending birthday cards in the mail instead of delivering them in person, scheduling video calls with friends, and making sure other important dates are remembered for family and friends.
Why I chose the Simplified Planner from AT-A-GLANCE
I prefer the weekly layout of the Simplified by Emily Ley for AT-A-GLANCE planner. My day-to-day schedule between 7am and 4pm doesn't have much variation, so I don't need the daily schedule breakdown found in the Daily version. I write all my to-do items as they come to mind on and check them off as I complete them.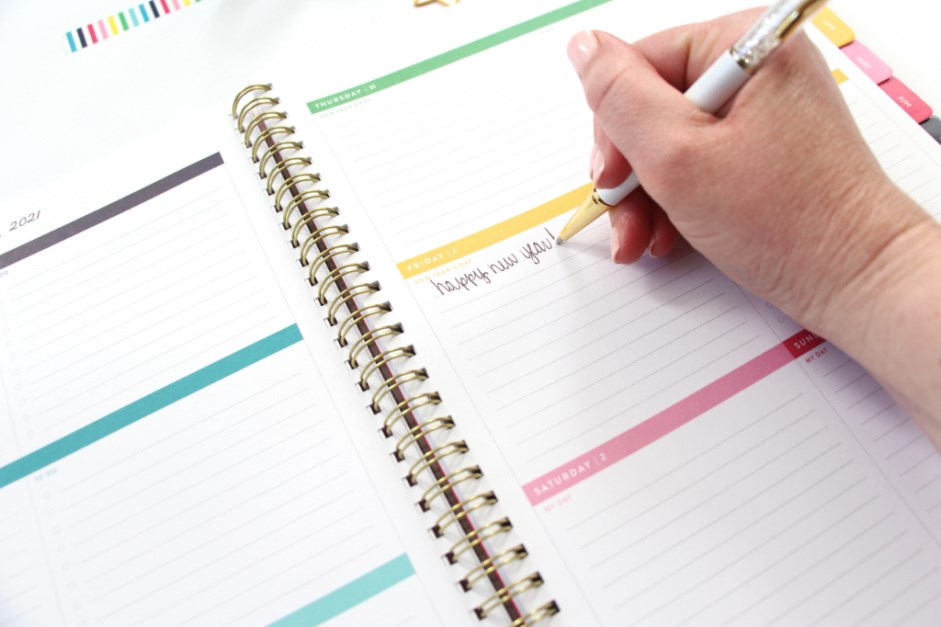 I also like that this version comes with a whole month layout so I can see important days all on one page. It is so nice when I am looking forward to an event or date to see that it isn't that far away.
Each Simplified planner from AT-A-GLANCE features a thin coil that allows the planner to lay completely flat for writing. Sloppy handwriting on the left side of my planner because of bulky binding is a deal breaker for me. The thin coil also means the planner stays lightweight inside my bookbag or under my arm.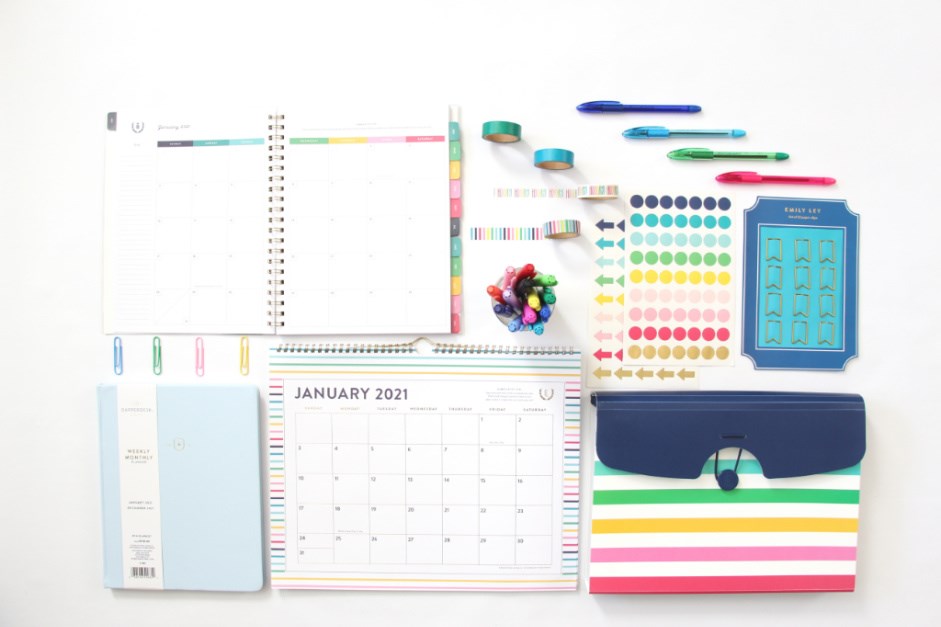 If you're looking for a planner to keep yourself organized, your schedule simplified, and yourself focused on the most important and positive things, consider the Simplified planner options from AT-A-GLANCE.
Video: Simplified Planner Flip-Through
Elise is the creator behind Polka Dotted Blue Jay, a DIY craft blog with easy-to-follow tutorials. Her mom bought her first AT-A-GLANCE wall calendar in 1996 and she was hooked. Elise lives in California and you can find her on social media (@pdbjay) for project inspiration, crafting tips, and fun.