Keep your life on track with a graphic print mix in black and whites. From painterly florals, to stripes and hand drawn stars, each calendar and notepad is stylish on its own, but even better together.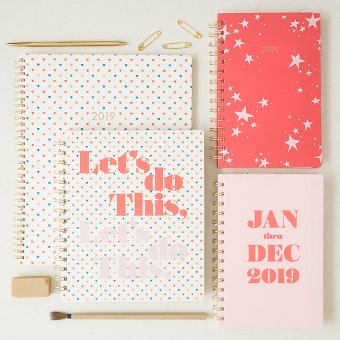 Your plans and dreams deserve a stylish home! Bright watermelons back to soft blushes feel optimistic and rich maroons with a peppering of gold make list and date making so much better.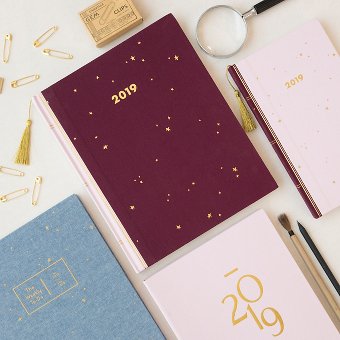 Chambray book cloths, metallic accents, and sweet ribbon bookmarks make your desktop feel like a well- styled wardrobe. Beyond the pretty covers, delight in fun lists, thoughtful planning tools and destinations to dream.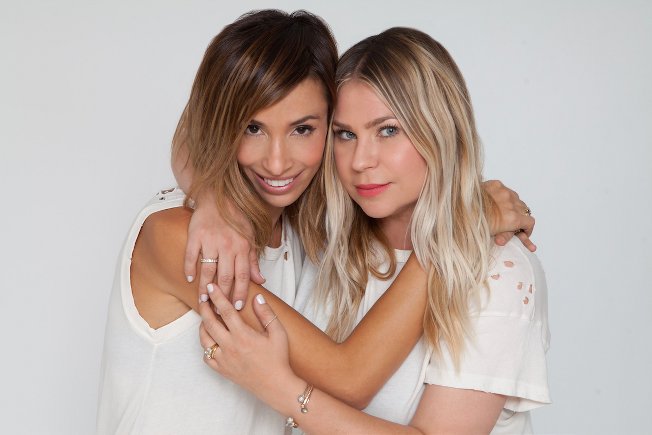 MEET THE DESIGNERS
Emily Current + Meritt Elliott became friends as students at UCLA, and started their career as brand builders and style makers on a pad of paper and with an agenda for success. Staying stylishly organized is how they multi-task, dream and strategize, and they believe what is on your desk can be just as reflective of your personal style as much as what you wear. For more information on Emily + Meritt visit www.thisisemilyandmeritt.com.